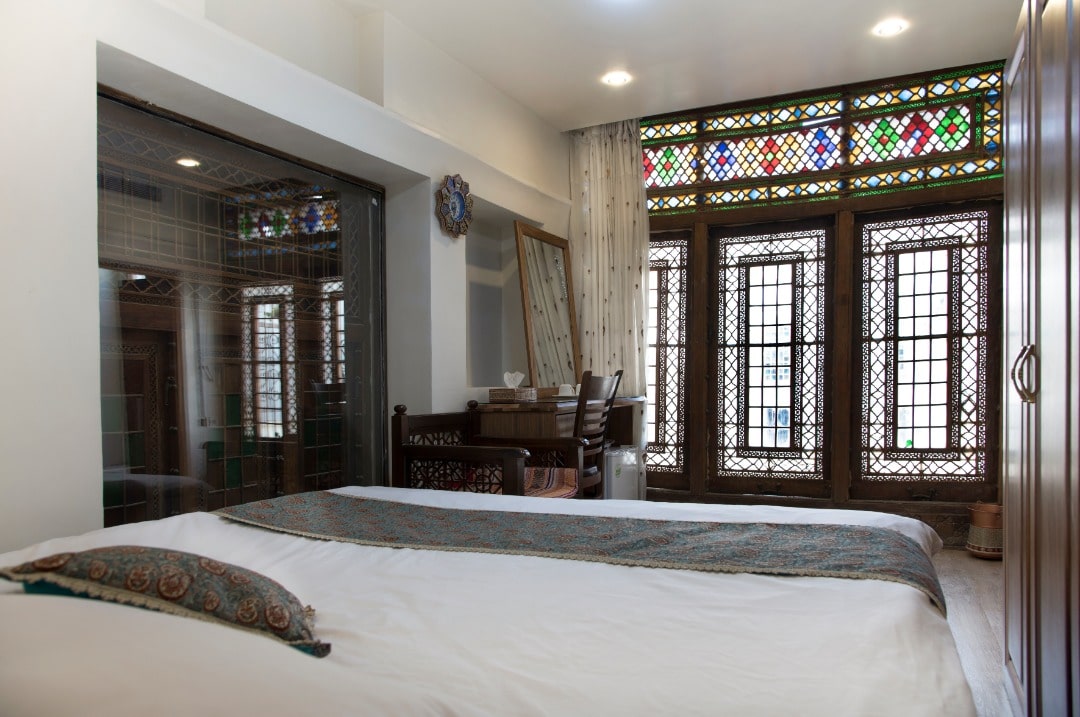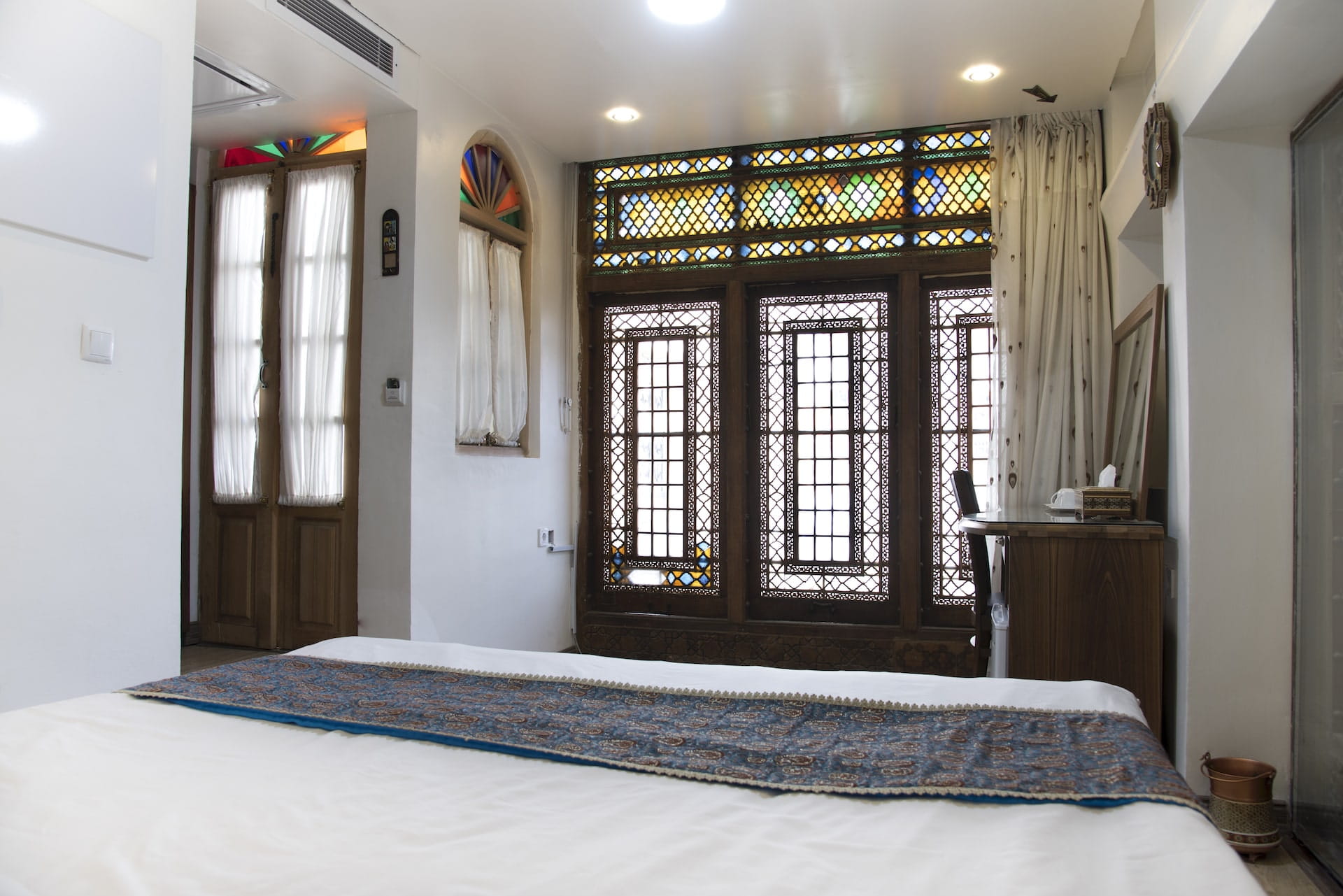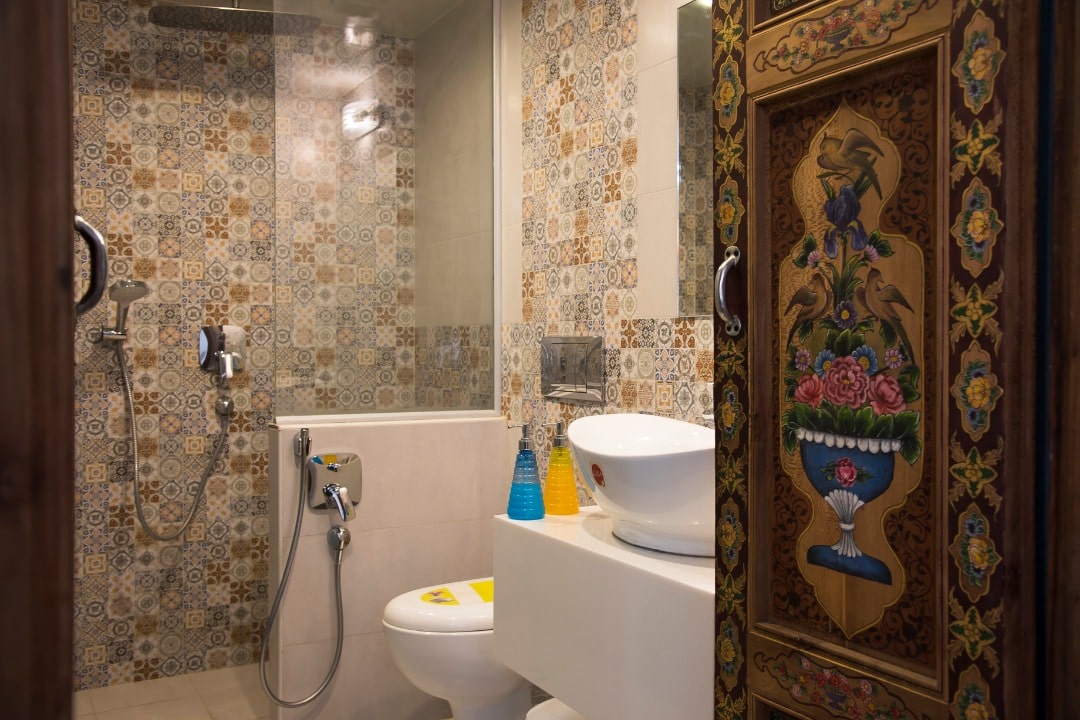 Ghoushvareh (pendentive) Room
Pendentives are the traditional spaces which are located in both sides of the King Room. Traditionally, they used to be dwelling room of the building owner's male offspring.
Since these rooms are on both sides of the King room they are called Pendentives as ornamental earrings of the king glorious dwelling place. Colorful windows curved wooden frames of them offer colorful sun light dance inside the room for the guests.
Interestingly, connected windows to the King Room with over 220 years history reveal the elegance of the Monument. The captivating view of the room is exterior courtyard, traditional pond and the French windows as well.
Flat-screen TV
Wi-Fi Internet access
Kettle
Air conditioning
Minibar
Safebox
Private bathroom
Refrigerator
Power Switch
Prayer Room
Air conditioning
Elevator
Laundry
Parking space
Housekeeping