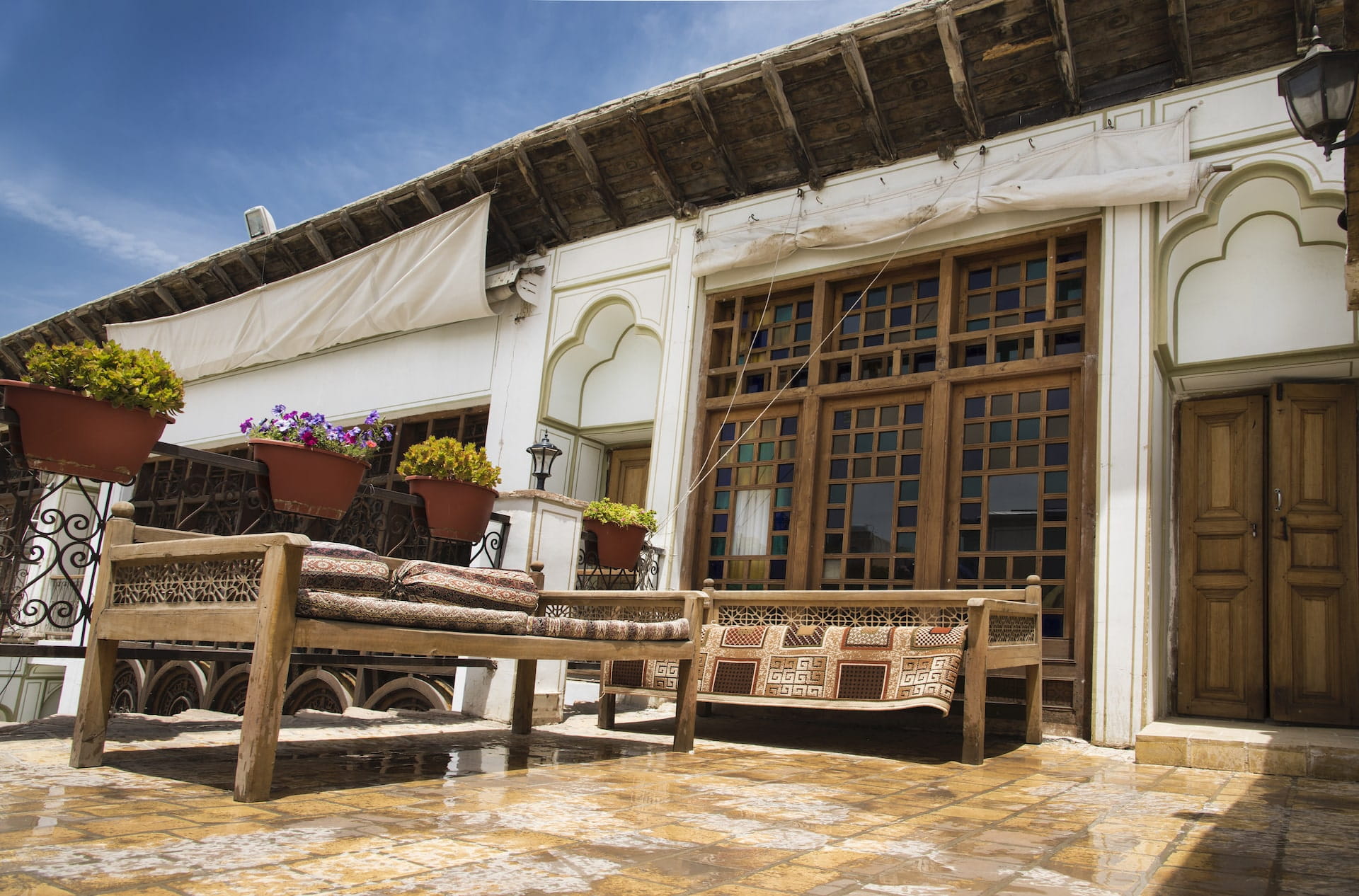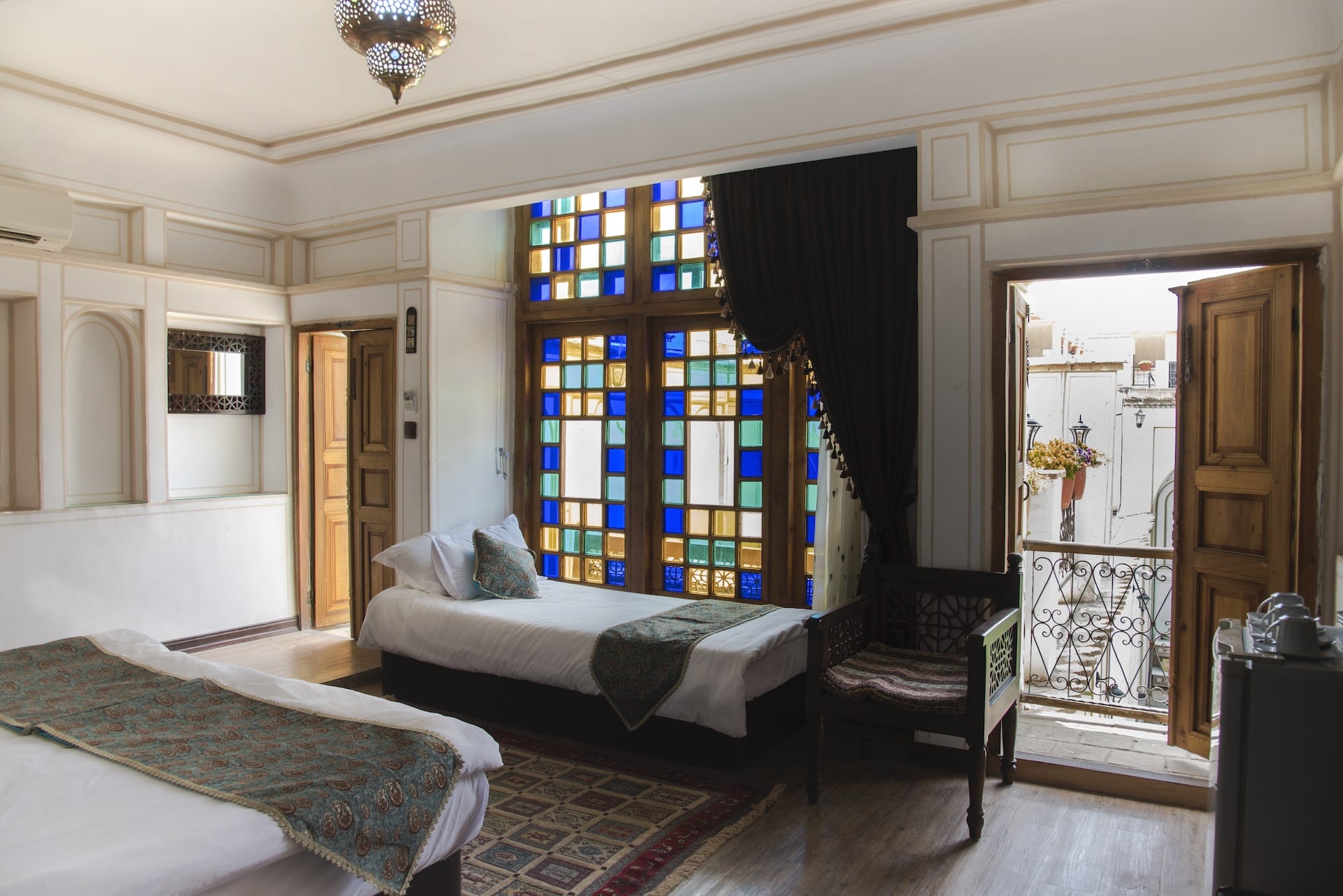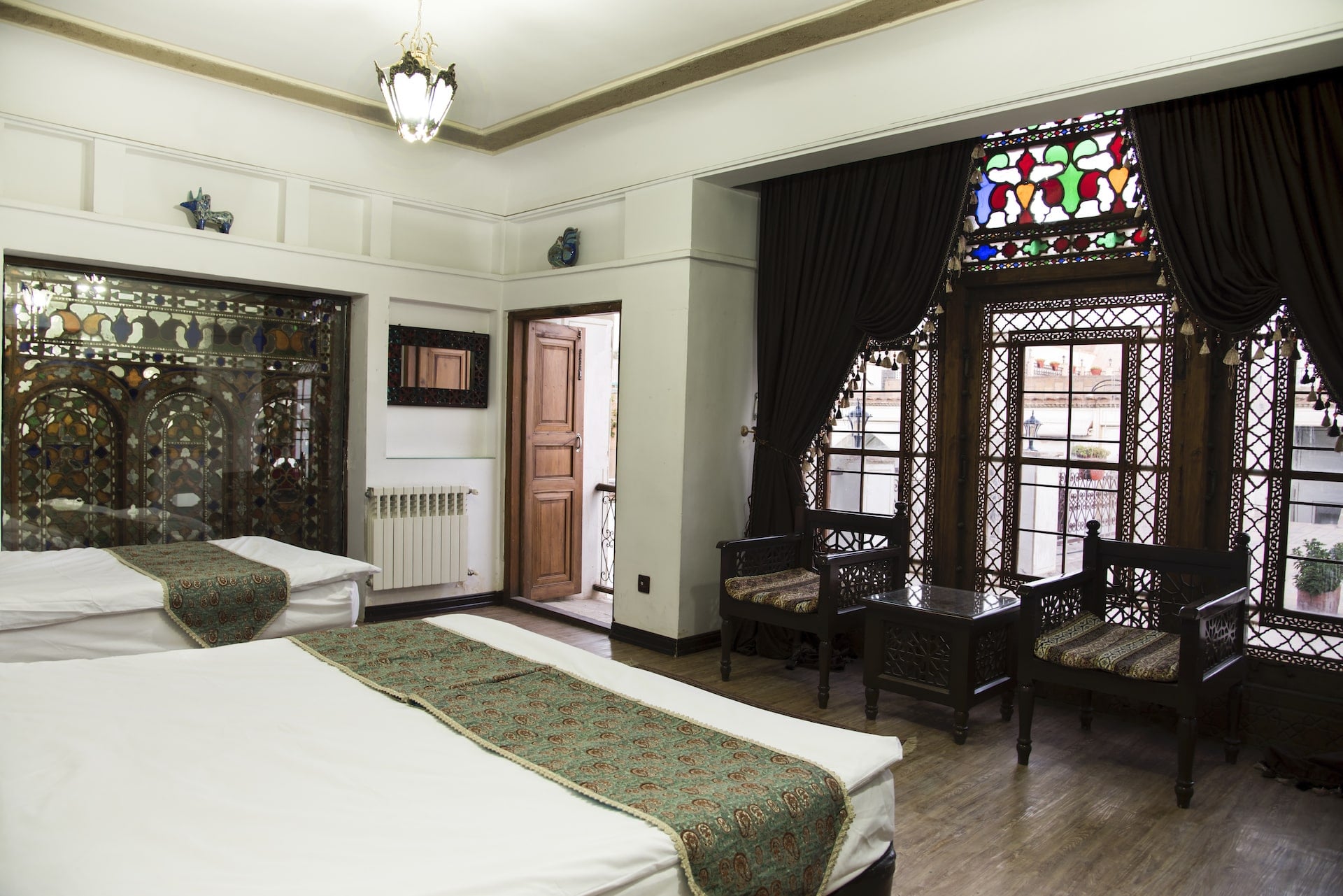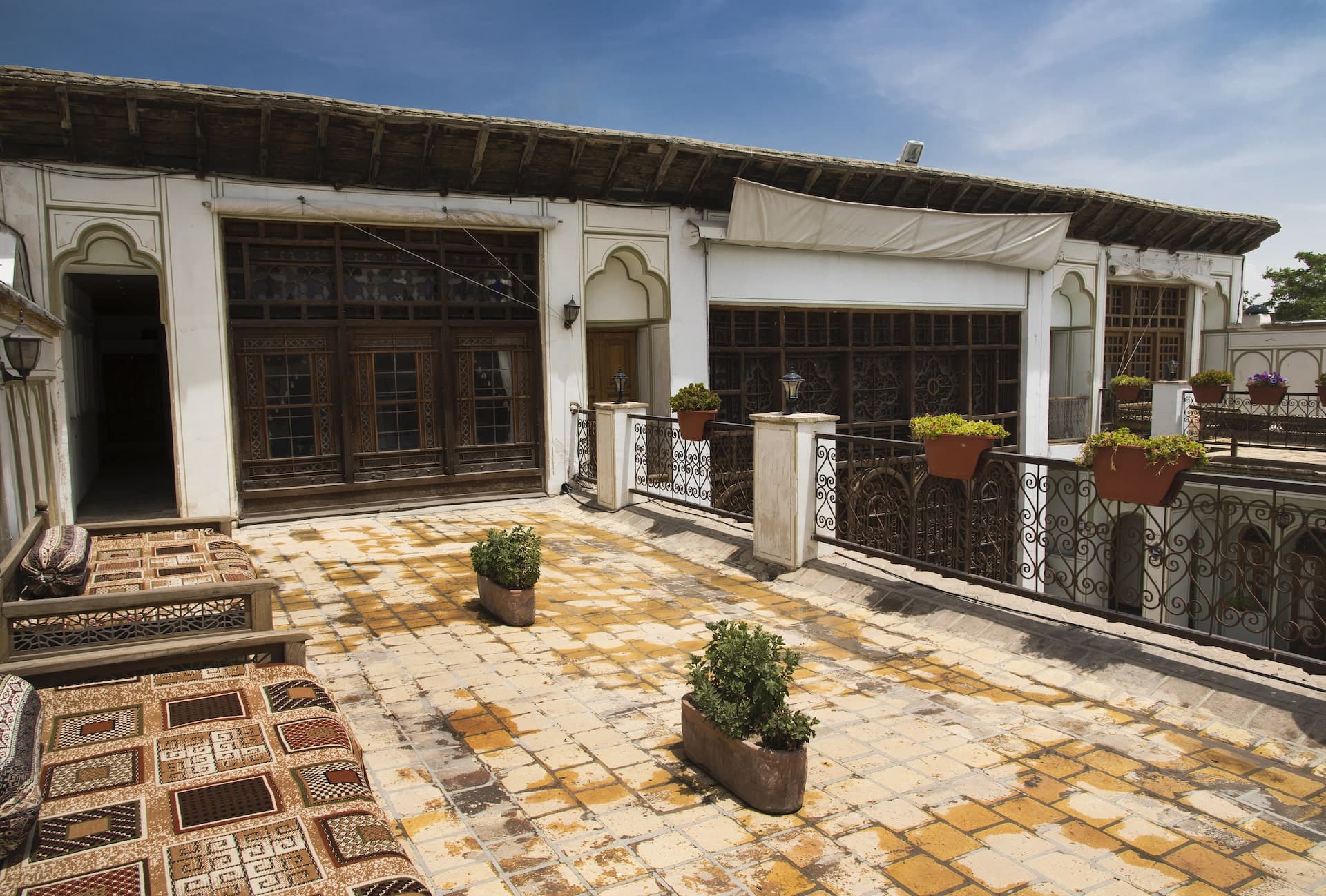 Bahar Khab (Terraced) Room
This room is the other traditional room which has a key role in displaying the magnificence and elegance of the Atigh Monument. The Ghajar suite is surrounded by Bahar Khab Rooms that is interconnected with each other through the windows.
The primitive function of this sort of rooms goes back to 13000 years. The rooms with tall windows engraved with wooden frames used to be the accommodation of the Daughter in law of the family. The reason why its called Bahar Khab Room is having terrace in en-trance of the rooms which used to be the proper place to have a night rest in spring. The guests can have unforgettable staycation here with private balcony viewing the interior yard.
Flat-screen TV
Wi-Fi Internet access
Kettle
Private bathroom
Minibar
Safebox
Air conditioning
Refrigerator
Power Switch
Prayer Room
Air conditioning
Elevator
Laundry
Parking space
Housekeeping