Naqsh-e Jahan Square
Naqsh-e Jahan Square, or Meidan-e Emam (also Shah Square and Imam Square), is the main tourist spot of Isfahan, one of the UNESCO World Heritage Site. This square is the first place to see while visiting Isfahan and it is full of tourists all over the year. Naqsh-e Jahan in Farsi means "The image of the world". The square is surrounded by structures of different purpose and architecture, and together with the main bazaar of Isfahan they comprise the huge complex to explore.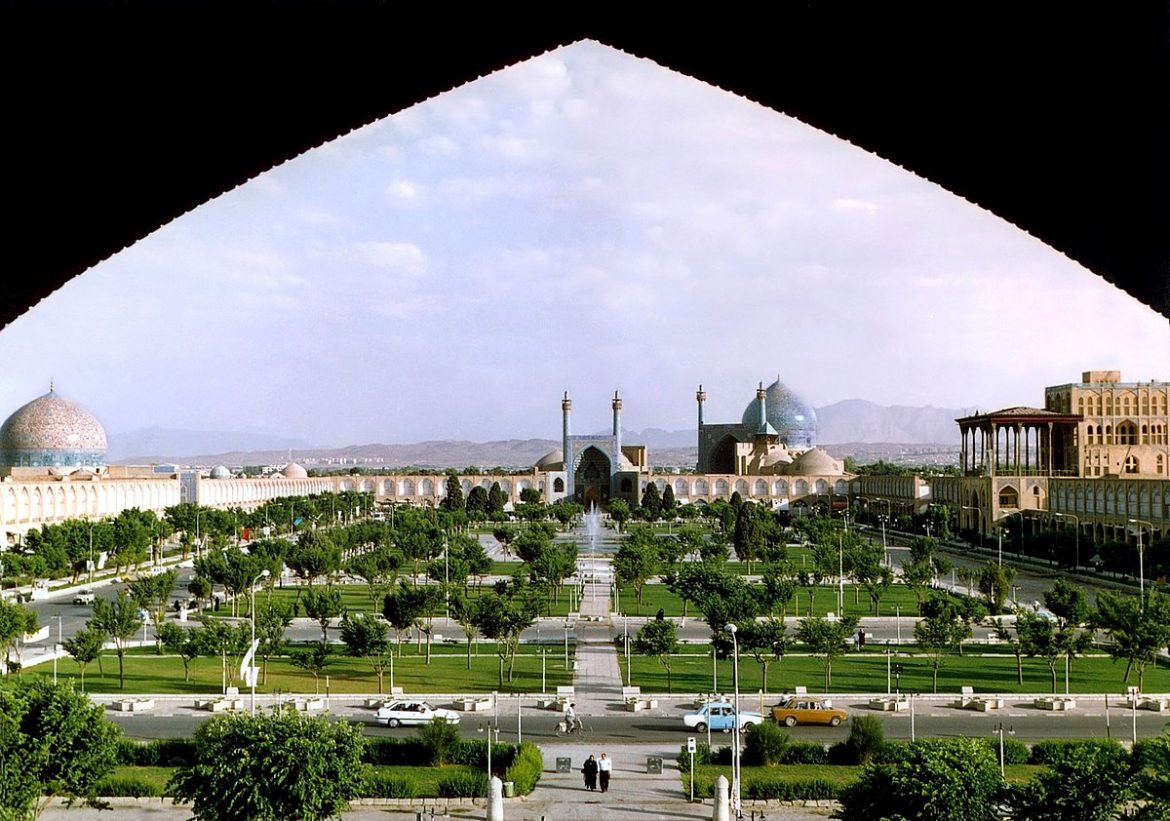 History of Naqsh-e Jahan Square
Naqsh-e Jahan Square was built between 1598 and 1629 by the decision of Shah Abbas. In 1598 Shah decided to move the capital of Persian Empire from Qazvin to Isfahan as a more secure and convenient place. To commemorate the new role of Isfahan and also to create a place to hold national events, Naqsh-e Jahan Square was designed. Shaykh Bahai became the leading architect of the project. Since the politic strategy of Shah Abbas was concentrated on centralizing power structure of Iran, the main idea of the project was to reflect all the components of power. So the square is surrounded by several buildings, where Shah (Imam) Mosque represents the power of the clergy, the Imperial Bazaar represents the power of merchants and Ali Qapu Palace represents the power of Shah. Naqsh-e Jahan Square is 160 meters wide by 560 meters long, which results in a total area of 89,600 square meters. It is surrounded by two-story row of shops, reflecting architecture style of Safavid Era. During the day the square was a place for trade, full of sellers' tents. On evenings, when the sound of bargain vanished, the square turned into entertainment site with jugglers, acrobats, dervishes and curious citizens. Other events, such as Nowruz or polo matches were also held on the square.