Si-o-Se-Pol Bridge
Si-o-Se-Pol, also known as Allahverdi Khan Bridge, is one of the eleven Isfahan bridges, crossing Zayandehrud River. It is the most famous bridge of Isfahan due to its size, central location, and prominent architecture. The bridge is a center of city nightlife that attracts both Iranians and foreign tourists.
History of Si-o-Se-Pol Bridge
The bridge was built between 1599 and 1602 during the reign of Shah Abbas. The construction process was controlled by Shah's chancellor, Allahverdi Khan Undiladze – that is where the second name of the bridge derives from. In 1598 Shah Abbas moved the capital of his Empire from Qazvin to Isfahan – partly because of close proximity to Zayandehrud River, that gave life and nourishment to the city. 5 out of 11 bridges were built during Safavid era as the means of crossing the river. During 400 years of history of the bridge the river dried up, but Si-o-Se-Pol found other purposes. It was a place for evening walks, public meetings, events, an observation point for regattas and other water sports.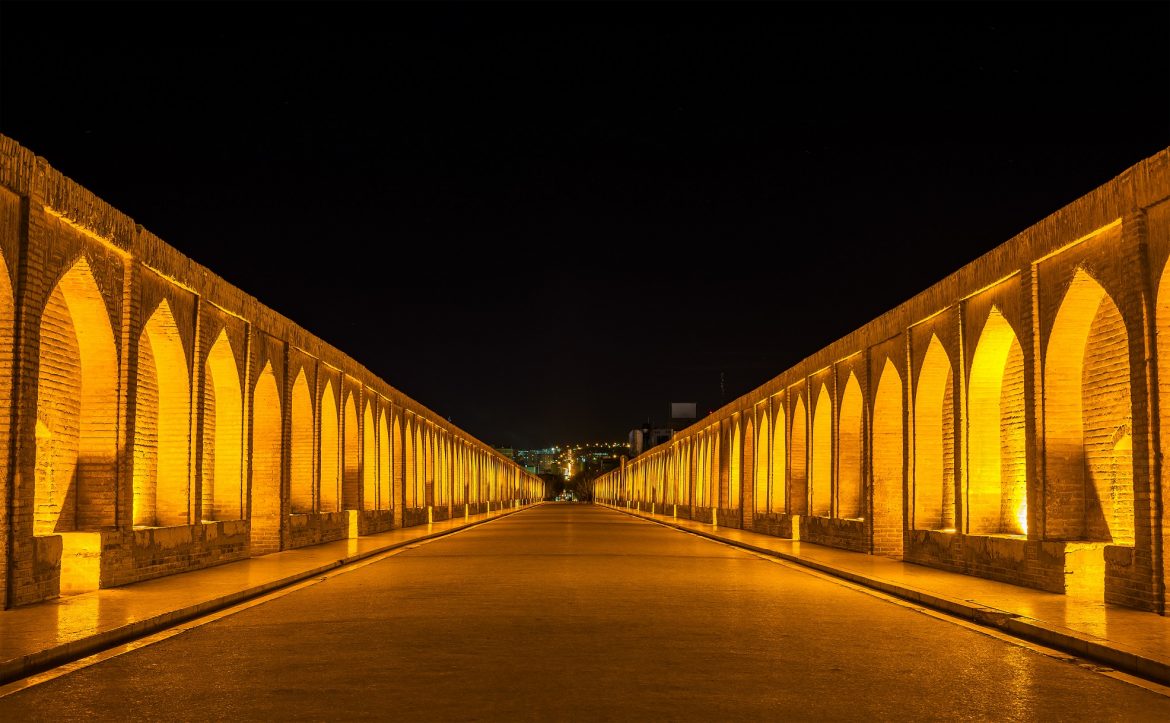 Architecture of Si-o-Se-Pol Bridge
Si-o-Se Pol is the longest among Isfahan bridges and the largest construction on the water in Iran – its total length is 297 meters, width is 13,75 meters. In Farsi "si-o-se" means 33 – this is the number of arches composing the first level of the bridge. The second level has pedestrian path fenced with walls, protecting travelers from wind and falling into the water. The bridge is built of yellow bricks and limestone, the typical materials for Safavid era structures. Niches formed by the arches are perfect for sitting and chatting while enjoying the view of the city. One of the arches hosted a tea house for a while, but later it was closed.